We will build a custom wordpress site for your company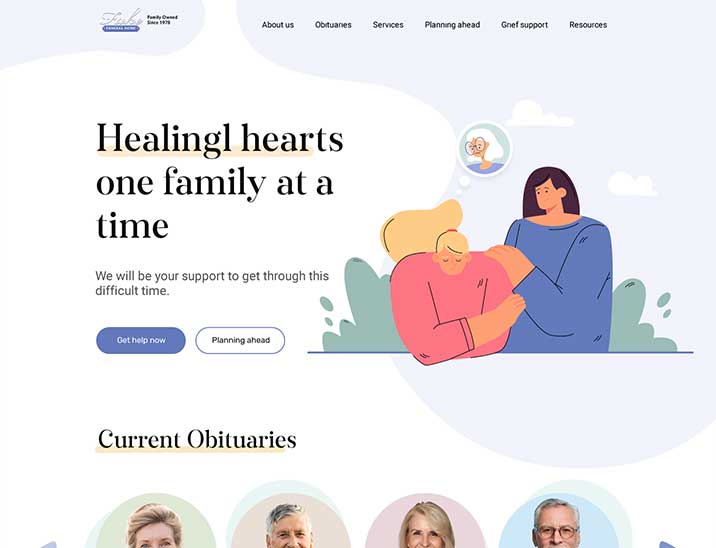 Delivering high-quality work that meets our clients' needs in a timely manner is the foundation of my business. Mobile-friendly and unique designs are what we pride ourselves on delivering. 
Essentially, every project we take on becomes our number one priority. Because of that, if we are 100% sure that our work on your project will not only satisfy but delight, then we won't do it. 
Please reach out to discuss using the "Reach Out" button. We will do a quick review and answer any questions you may have.
We understand that this may be your first time dipping your toe into working with a website designer or developer so we are happy to answer all your questions as we appreciate it can be confusing with all the terminology and buzz word.
Don't be afraid to ask questions and we are happy to discuss all options with you before making you your offer.
What will you get?
Highly professional and responsive design on all devices.
All browsers compatible
SEO Friendly
Full website creation
E-commerce with payment integrations
Social media integration
Clear navigation across the site
Content uploaded
Live Chat Integration
Contact forms, CTAs, Google map, Blog integration
& Much more…
You won't be disappointed
Get fresh content from ArrowUpz
I am not sure where to start this is my first website what do I do?
Don't worry. This isn't my first rodeo. Tell us your business area, look online with Google at the competitors who have similar websites, and share this with us and we will use them as ideas. We like to see some sample sites you like to get an idea of the style, please.
What do you need to get started?
We require all text/copy content for the website upfront, as well as logo original files (photoshop or illustrator) and the login to the current site (if any) and hosting/domain provider account.
I have no content - what should I do?
This service doesn't cover creating the wording for your site - but we can help with a separate service that covers content creation as well. But the best is to write short simple sentences describing what you do in language that "normal" people can understand.
Do you use themes?
Yes. We see themes as a means of saving time and money for our clients as we don't have to re-invent the wheel when it comes to producing complex integrations and sophisticated page structures. The premium themes we use come packed with features, functionalities and integrations.
Can you convert a design to WordPress?
Yes, but there is a lot to be considered about function versus design- some designs take more time and resources than others. So, this needs to be considered and discussed on a case-by-case basis.
I haven't a website name or hosting?
You need these to start the course. There is a huge range of hosting services out there. If you haven't selected one then we have an add-on there that covers domain and hosting. Domain name and hosting are yearly fees by the way.
How long will you take?
The service here says 7 days but I can do it much faster if you have all your information (hosting, logins, content, and images) lined up. This saves a lot of time back and forward and can improve the delivery time significantly for your new website.
Is it easy to manage the website after it's developed?
Yes. WordPress is very user-friendly. We build websites with the end-user in mind. You will be able to alter the website's text and images with ease. You'll even be able to add new pages if desired.
What happens if I lose my website due to deletion of website by mistake?
We did not accept any responsibility for the delivered website. Also, we do not keep the backup of any delivered website. However, we can help you to restore your website from backup if provided by your hosting provider.
How many revisions do you normally offer?
On our projects, we offer 4 major revisions (feedback cycles). This is to create some structure for the project. Of course, if there are some minor changes and cosmetic revisions or text/image replacement change requests we don't consider them as feedback revisions. We try to be as flexible as we can.
Do you offer other services beside WordPress?
Yes, please check the service section.